.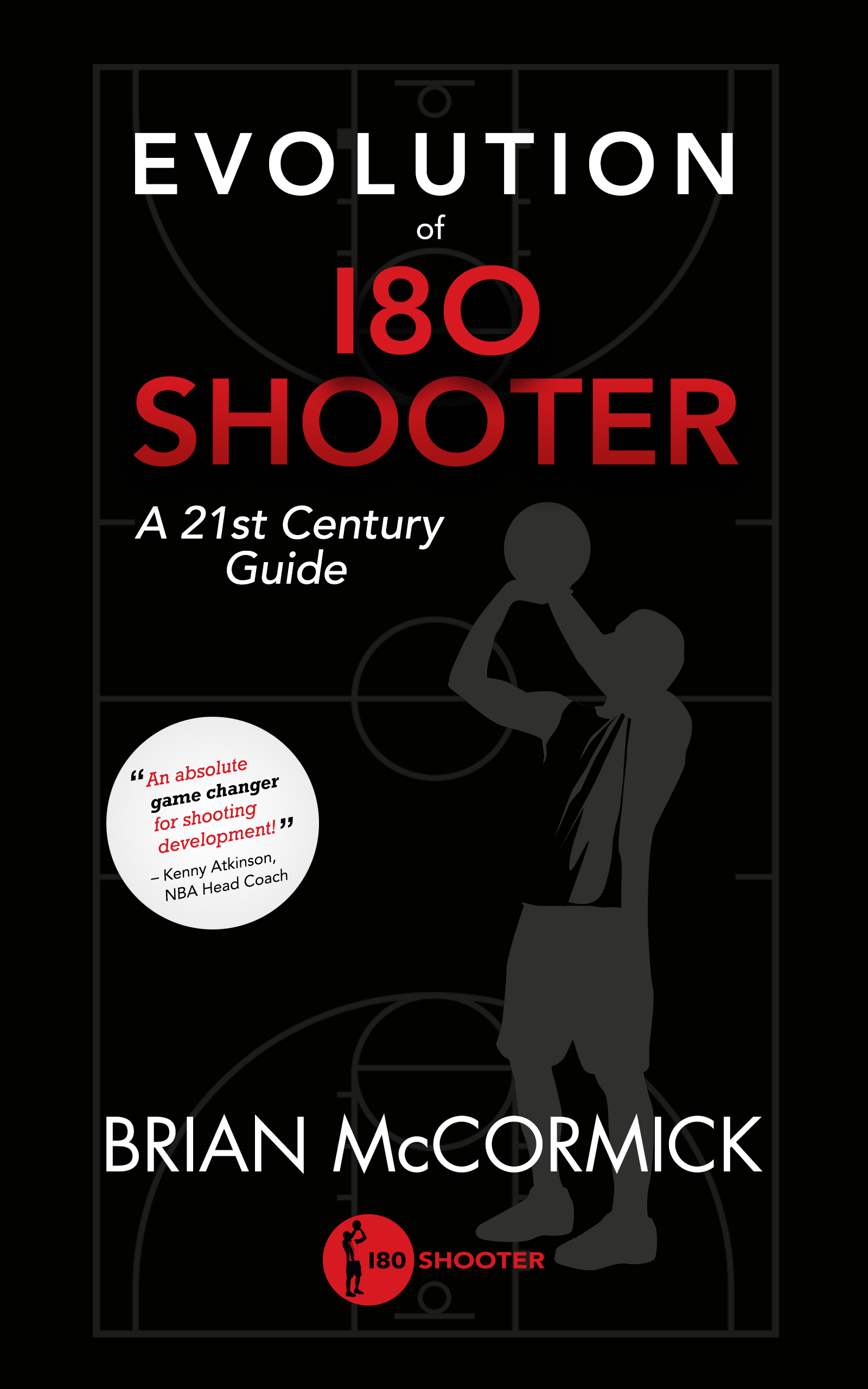 "Brian McCormick's philosophy is an absolute game changer for shooting development. Evolution of 180 Shooter provides easy to implement ideas to evolve skill development for players and coaches at all levels."

— Kenny Atkinson, NBA Head Coach
In 2009, I published 180 Shooter, which described my teaching methodology and drill progressions as a private shooting coach in the prior decade. A few players set NCAA shooting records and became All-Americans, but others struggled, and I examined the cause. I attributed some of their failings to my coaching and workouts, and I quit private coaching.
Over the last decade, I worked with teams as a head coach and a consultant. I have coached very good shooters — one finished second nationally in 3-point shooting percentage and another set the college's record for 3FGs — and very good shooting teams: 3rd in 3FG/G (9.7), 6th in 3FG% (37.4%), and 9th in FT% (72.6%).
Evolution of 180 Shooter: A 21st Century Guide chronicles the evolution of my thinking over the last decade and challenges the prevalent shooting dogma. My greatest changes have been to re-define game-like shots and appreciate the environment's role in developing shooters. This is not a technique or drill book; it focuses on our culture of shooting — from our practice, to the extra shots, to the comfort and confidence — which develops shot makers. 
"If you coach basketball at any level, read and study Brian McCormick's writing: It will re-calibrate your view of the game. You will think differently about basketball and how to teach the game to others."

— Lindell Singleton, Head Coach: The Game Matters AAU