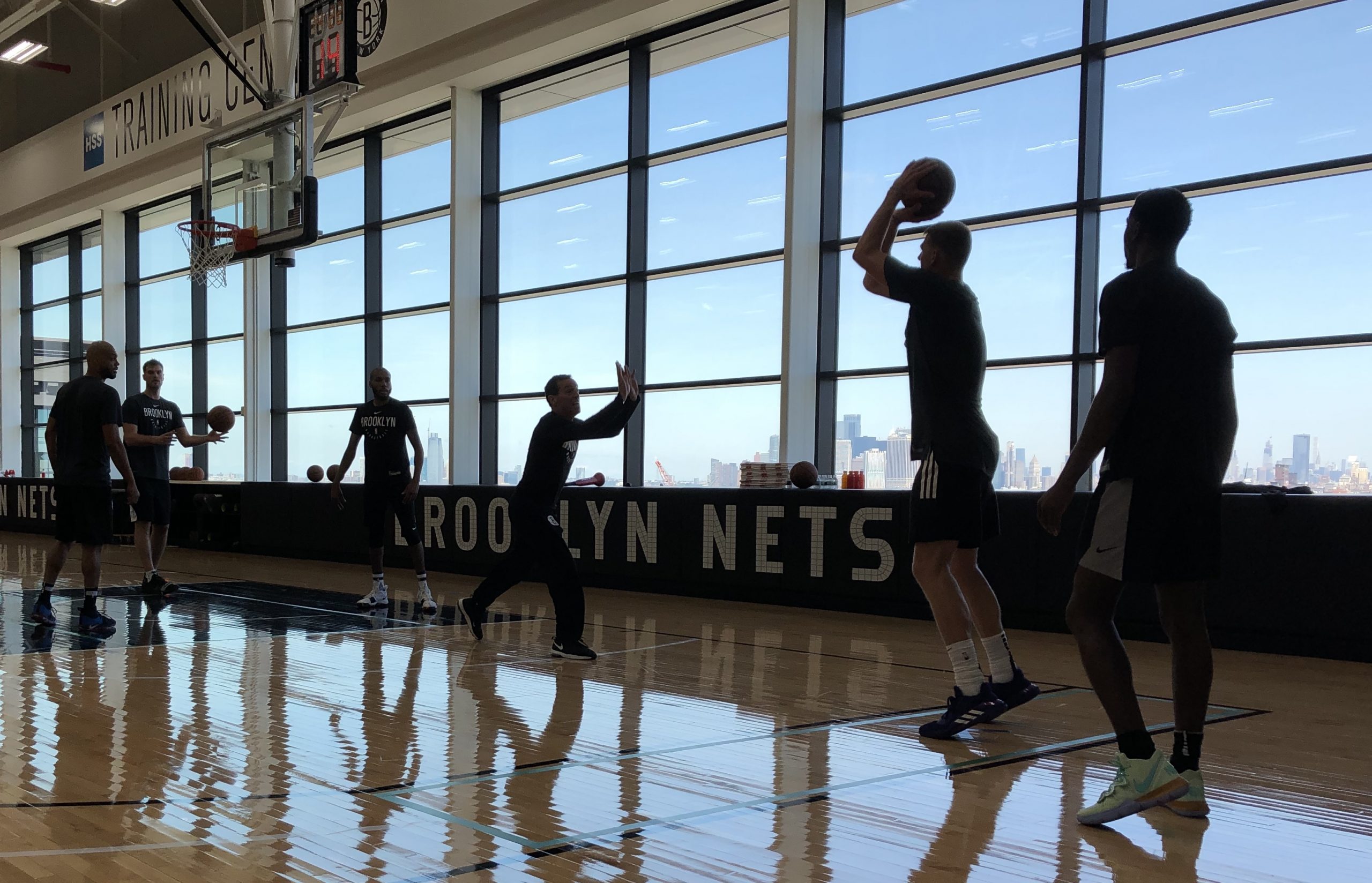 I attended a few days of optional workouts with an NBA team last fall. After one session, the players did a conditioning drill, running baseline to baseline. As I watched them run, one player stuck out to me.
As with most teams, most players were right-handed. When players sprint and turn 180 degrees, most right-handed players turn to their left; their right foot is their outside foot as they change directions. This turn to the left is normal, as most sports skills involve rotation toward a right-handed player's front left shoulder: swinging a bat, throwing a ball, etc.
Only one right-handed player turned toward his right more than once or twice: Henry Ellenson. He stood out to such a degree that I asked a coach if he was left-handed, as I know players who write with their left-hands, but shoot with their right hands for whatever reasons. I even challenged a coach to ask the other coaches if they noticed anything different about any of the players during the running, but, to my knowledge, he did not ask.
I am curious. If I coached a player who moved differently than everyone else, I would inquire, especially in a tryout situation. Was he consciously working on his weakness? That would be interesting to know. Maybe that would explain why he was slightly slower than others at his position, which maybe affects our evaluation.
Is he left-handed? Could he improve by playing more with his left hand?
I don't have an answer, but I certainly would pose the questions if I was in that position.
The second question is: Why allow players only to turn to their strong sides? When we run sprints, I have players change directions facing the same wall every time they turn; when they run baseline to baseline, they always turn toward the bleachers. They practice turning in both directions.
For me, conditioning is not just conditioning: In an exercise like this, players practice patterns under fatigue. Most players default to their strengths or habits. Is that how players improve?
When we run baseline to baseline as our fitness test, I allow players to turn however they please. That is the one time that we test and they have to pass the test. I do not want them to fail because they are trying a new, unpracticed skill. Once the fitness test is completed, we practice turning in both directions, even if it means our times are slightly slower. These sprints are practice.