I texted a former player after she struggled in a game. She said that her coach yelled at her about her missed shots. Do coaches think players miss shots on purpose? Now, if players take bad shots or are selfish or something else, I understand (well, not really the yelling, but at least a conversation), but how does yelling at a player because she missed shots help her to make the next one? And, if the goal of yelling is not to help the player make the next shot, what is the purpose of the yelling? To make the coach feel better? To make sure that players know the goal is to make shots?
I sent a link to an article from the summer — "Shooting Percentages: A Lesson in Small Numbers", and jokingly asked if I should send the article to her coach. She read the article, as I hoped she would. One bad game is a bad game; follow up the bad game with a good game, and one's percentages start to return to the expected. In light of her experience, this part seems apropos: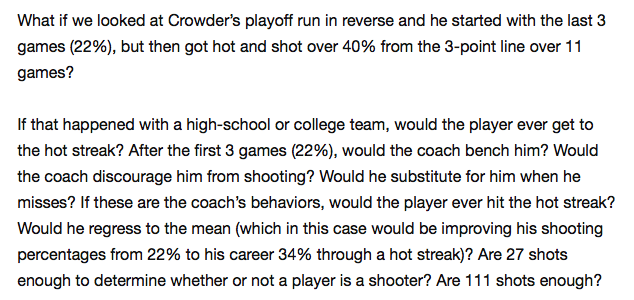 My former player responded to a different section: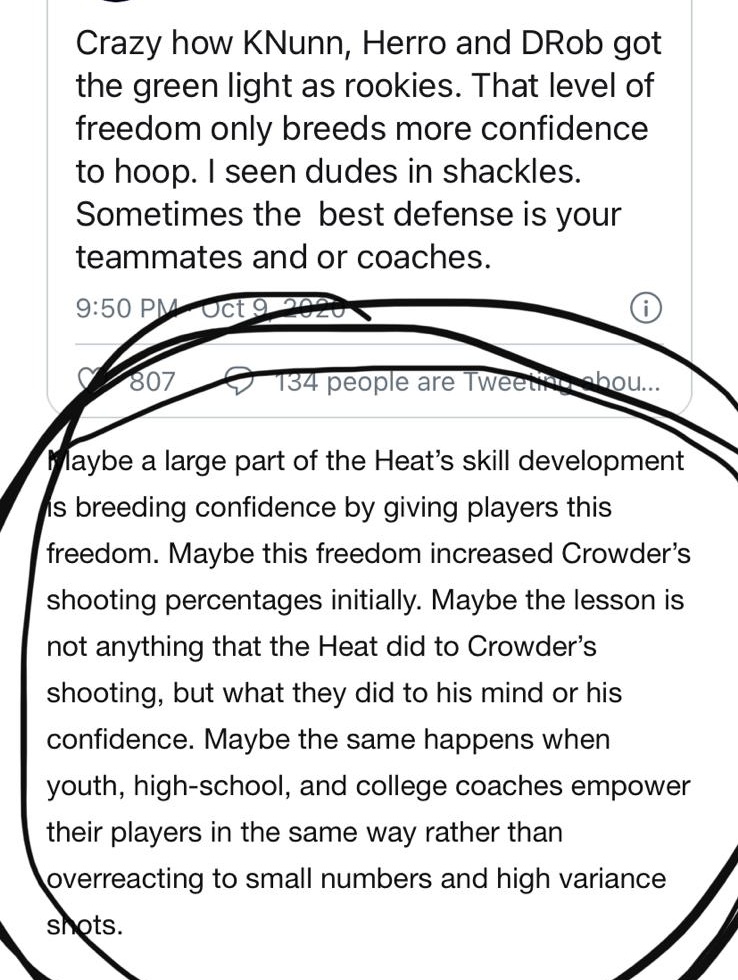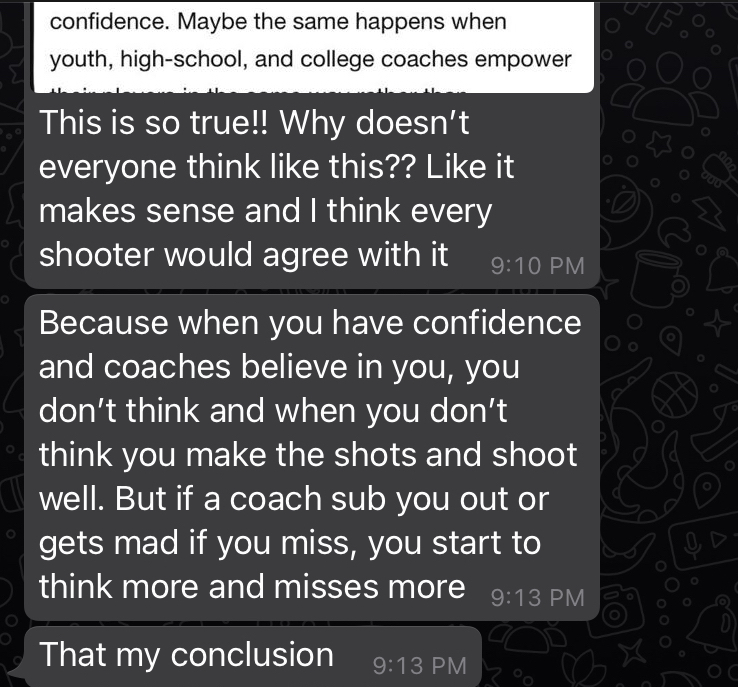 It makes so much sense. This was a major aspect of Evolution of 180 Shooter: A 21st Century Guide. More and more, what we see as development or improvement at the college or even NBA levels often is a greater role and enhanced confidence: More opportunity, more shots, more freedom to play through mistakes. The improvement is a result of the coach trusting the player, or, at least, players feeling as though their coach trusts them.
In shooting, we focus on the foundation of one's shot; the feet or balance that enable the rest of the shot to unfold properly. In reality, we may need to think of this trust as the foundation of players' shooting, as when players feel as though their coach does not trust them, they will never maximize their shooting.